Subscribe to my channel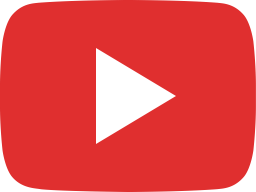 da'play – F Major and Flavours Within
Hey, this track stays on F throughout, but offers a chance to explore some of the tonal flavours within the major scale. For example: You can play the F major scale throughout the whole track: F major = F G A Bb C D E F Yet where the chords change you could also experiment with other options: F2 (Fsus2): G minor pentatonic = G Bb C D F = F G Bb C D F6: D minor pentatonic = D F G A C = F G A C D (aka the F major pentatonic) Fmaj7: A minor pentatonic = A C D E G Em/F: E minor pentatonic = E G A B D (The last option takes you into the realm of using the Lydian scale over the track, which you can also experiment with and compare with the major scale. F Lydian = F G A B C D E F) Have fun and please subscribe and like for more 🙂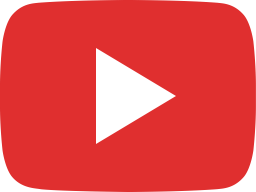 da'play – Gm7 A7#5 Dm7 Funk Prep – Part 1
Hey, here is a super relaxed track to explore some ideas in the real of D Minor. The track is really so slow and the chord changes comfortably spaced out that you could start jamming over this track by just using your ears and trusting your instinct. And eventually you will figure out what notes sound best. Have fun and please like, ring the bell and comment for more 🙂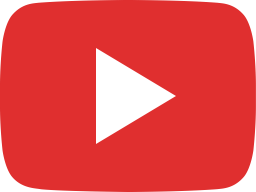 da'play – Summertime in A Minor
Hey, given that summer has arrived in the northern hemisphere, why not add a fun arrangement of possible chord changes for Summertime to the mix? 🙂 Play the chords, sing along, jam along, do what you want… all in the key of A Minor. Have fun! 🙂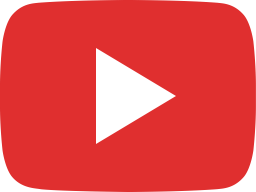 da'play – Sunny Prep – The Mystery Bb7 – Tritone Substitution – Lydian Dominant vs Super Locrian
Another video devoted to the Sunny chord progression. Here, we're looking at the Bb7 chord, and examine what scales could be used to improvise over it, as well as its function in the piece. As you can see, there are six bars here with the Bb7 chord, giving you lots of time to familiarise yourself with the sound and scale choices. 1) Am7 and Fmaj7: Both chords are in the key of A minor and therefore you could use the A minor scale for both chords. Similarly, you could try using the A minor Pentatonic scale, with its notes A C D E G, for both chords. 2) Bb7 Let's start with the notes of the arpeggio, those are always going to sound good: Bb D F Ab What about Bb7/9? The 9th would be the C note. C is already in A minor, in the scale as well as in the Am7 and Fmaj7 chords, so that should sound good, too. Giving us: Bb D F Ab C What about the G note? The G note is also contained in the A minor scale and the Am7 chord, so adding G should work as well: Bb D F Ab C G At this point …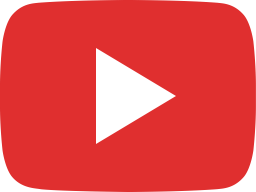 da'play – The Minor 2 5 – Bm7b5 to E7b9
For more tips and info on how to improvise over a minor 2 5 visit https://deanadams.com/minor-2-5/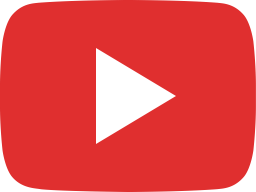 da'play – Sunny Chords in A Minor – Funk
This fun and funky chord progression, here in A minor, contains a minor ii V, with a few little twists. A typical and similar progression in major would be like this: C E7 Am…. The iii chord becomes a dominant V7 chord for the relative minor Am, with the root note dropping five tones from E7 down to Am. Here in Sunny, the same thing happens with Am C7 F whereby the III chord C7 is the V7 to the relative major F, also with the root notes dropping five tones, i.e. from C7 to F. Yet, whereas in the major progression C E7 Am, the key would kinda stay in the key of C Major or A Minor (or A Harmonic Minor). In the minor progression of the track, there is an ambiguity of whether such progression was in fact all in the key of F Major, with Am being the iii chord, basically a iii V7 I progression vs a i III7 VI progression in A Minor. Meaning, you can experiment with either thinking F Major or A minor…. Obviously, during the turnarounds with Bm7b5 E7, Am is the i chord. Hope you e…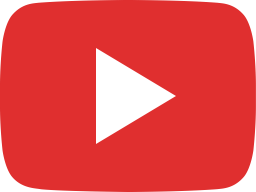 da'play – Sunny Chords in A Minor – Funk – short version
This fun and funky chord progression, here in A minor, contains a minor ii V, with a few little twists. A typical and similar progression in major would be like this: C E7 Am…. The iii chord becomes a dominant V7 chord for the relative minor Am, with the root note dropping five tones from E7 down to Am. Here in Sunny, the same thing happens with Am C7 F whereby the III chord C7 is the V7 to the relative major F, also with the root notes dropping five tones, i.e. from C7 to F. Yet, whereas in the major progression C E7 Am, the key would kinda stay in the key of C Major or A Minor (or A Harmonic Minor). In the minor progression of the track, there is an ambiguity of whether such progression was in fact all in the key of F Major, with Am being the iii chord, basically a iii V7 I progression vs a i III7 VI progression in A Minor. Meaning, you can experiment with either thinking F Major or A minor…. Obviously, during the turnarounds with Bm7b5 E7, Am is the i chord. Hope you e…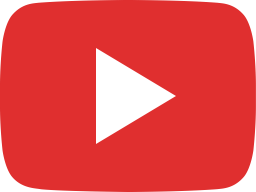 da'play – Jerusalema inspired chords in pop funk style
The song Jerusalema is based on a 1 6 4 5 progression in the key of Db Major with the chords Db Bbm Gb and Ab, whereby each chord is played for two bars. The chords in the second part of this arrangement here are added to create more variety for this jam track. If you want to play along with the guitar, and you don't know how to play these chords, you could use a capo in the first fret and play the following chords instead: C Am F G Once you've learned the chord sequence, you can also jam along to Jerusalema by Master KG. In the key of Db Major, you could use all of these notes in your improvisation: Db Eb F Gb Ab Bb C … or put more simply: "you can use all the black keys on the piano, plus the notes C and F" Hope you enjoy this track and please subscribe and ring the bell 🙂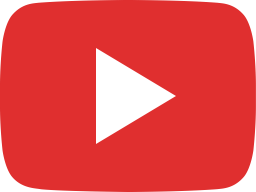 da'play – 1000 Miles From Georgia – Chords in laid back Soul / Country Style
Here is a nice chilled out track with a cool country soul vibe at a comfortable tempo, perfect for experimenting with subdivisions of the beat. Quavers to sextuplets and beyond all sound great with this track. The chords are Fm Eb and Db throughout, which echos what happens in the track 1000 Miles From Georgia by Kidd G. A standard vi V IV progression in Ab Major, or i VII VI in F Minor. Kidd G transforms this simple progression into a great song, check it out and play along 🙂 Please subscribe and ring the bell.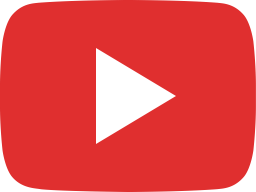 da'play – chords inspired by Goosebumps – folk pop vibe
Bastille have based their song Goosebumps on a i iv V III progression in F# Minor to deliver a first class chilled out pop anthem. The cool thing about this progression is that the root notes of each chord drop a fifth to go to the next chord: F# drops 5 steps to B drops 5 to E drops 5 to A. Bastille end the 4 bar progression with a repeat of the E chord, but this time with G# in bass to link back to the F#m. — When thinking of the progression as being in the key of A major, the chord sequence could also be described as vi ii V I. (Upper case numerals for major, and lower case for minor chords.) — To improvise over this progression you can use all the notes of the A major/F# minor scale, as well as all the notes in between 😉 However, you could also experiment with limiting the number of different notes you use.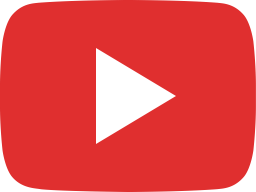 da'play – Sunny – Chords in A Minor
This fun chord progression, here in A minor, contains a minor ii V, with a few little twists. A typical and similar progression in major would be like this: C E7 Am…. The iii chord becomes a dominant V7 chord for the relative minor Am, with the root notes dropping a five tones from E7 down to Am. Here in Sunny, the same thing happens with Am C7 F… the III chord C7 is V7 to the relative major F, also with the root notes dropping five tones, i.e. from C7 to F. Whereas in the major progression C E7 Am the key would still stay in the family of C major or A minor (A harmonic minor). In the minor progression, there is ambiguity whether such progression was in fact all in the key of F major, with Am being the iii chord, basically a iii V7 I progression vs a i III7 VI progression. So you can experiment with either thinking in F major or A minor. Obviously, during each turnaround Bm7b5 E7, Am is the i chord. Hope you enjoy the track and like, subscribe for more! 🙂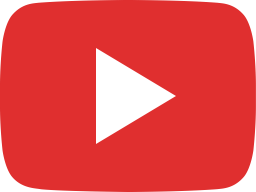 da'play – Bach Goldberg Variations Chord Progression – G Major Reggae
Continuing to explore Bach's Goldberg Variations chord progression, this version here features an uplifting reggae fusion style, which is great for placing notes and phrases on or in between the beats. Hope you enjoy it and please subscribe for more 🙂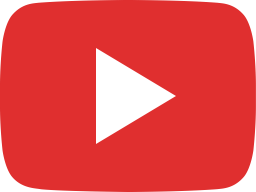 da'play – Sussing Out Stuff – Sus2 and Sus4 Flavours within C Minor Pentatonic
A track based on sus2 and sus4 chords that can be used to give the C Minor Pentatonic scale a bit of a workout. Because of the nature of the sus chords and the 10 bar structure, the track seems to never resolve. Hope you enjoy it! 🙂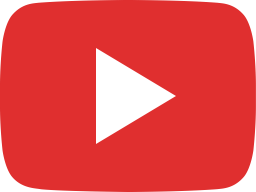 da'play – Bach Goldberg Variations Chord Progression – G Major 6/8 Slow Jig
Johann Sebastian Bach used this chord progression as the basis for his famous Goldberg Variations, BWV 988. In total he composed 30 variations on the basis of these chords. Just like Bach varied style, tempo and time signatures in his variations, here is a slow jig feel in 6/8. This slow tempo is ideal to get to know the chords and how your played notes sound with them. Have fun and subscribe for more! 🙂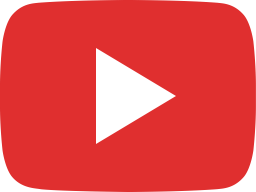 da'play – J.S. Bach Goldberg Variations Chord Progression – G Major
Johann Sebastian Bach used this chord progression as the basis for his famous Goldberg Variations, BWV 988. In total he composed 30 variations on the basis of these chords. Hope you enjoy jamming over this track! If you do, please like and subscribe! 🙂